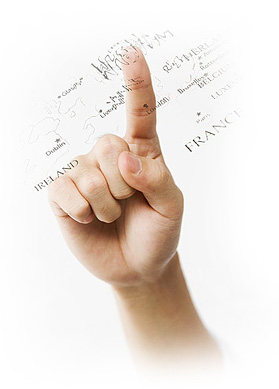 The origin of MITEAM GROUP
MITEAM GROUP was established by some professional machine tool builders of mutual cooperative and complementary strategic alliance. The initial of establishment is the acceptance of cooperation system plan that was promoted by Small and Medium Enterprises Administration, Ministry of Economic Affairs (SMEA). With the assistance and integration of Mr. Chang-Chen-Pei from CPC, Mr. Jessy Wang from Jesco Machinery Ltd. Started and integrated with Manford Machinery Co.,Ltd. , Mega Machine Co., Ltd, Matchling Tooling Co., Ltd. Perfect Machinery Co., Ltd, as the initial members of MITEAM GROUP. Then, L&W Machine Tools, Inc., Lien Sheng Mechanical & Electrical Co., Ltd., Jindore Electric Co,.Ltd., Sanyuen Co.,Ltd. PRO Machinery Co.,Ltd. Fongei industry Co.,Ltd. 、T-SUPPLY International Co., Ltd. and J&M Corp, that are with good reputation and same common consensus, joined in MITEAM. All members are frank, cooperative, complementary to make up a strategic team of machine tool industry.
The strategic network relationship of MITEM GROUP
MITEAM GROUP was made up by 8 machine tool manufacturers and 4 suppliers of accessories. The machine manufacturers include some professional builders of lathe, grinder, milling machine, band saw, wire cutting, electric discharging machine as well as a trading company- L&W. 
In the strategic network, the members are independent, but mutual cooperative, to operate our business more efficiently. 
Our common prospective
The main purpose to make up MITEAM GROUP strategic alliance is: " complementary" " mutual help" " mutual benefit" and share the resource each other.